Florida's and Cape Coral's Real Estate Market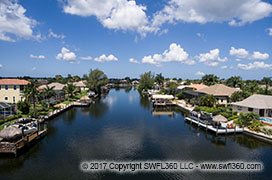 After the economic crisis in 2007, prices in the real estate market have become reasonably stable. Florida was one of the first States that has seen a slow but steady increase in housing prices since 2011. The demand for properties with stable values has significantly increased, especially in the single family homes market. Florida obviously benefits from its reputation as the Sunshine-State.
With daytime temperatures usually above 68° F, even during the winter months, and an annual average of nine hours of sunshine per day, Florida is the destination for sun worshippers of all ages and nationalities. Many Northerners, the so-called "Snowbirds" – and by now also many Europeans – want to escape the cold temperatures back home and prefer to spend the winter in the sunny and mild climate of Florida.
Continuously warm temperatures have led to Florida's development as a tourist paradise. Endless beaches, numerous leisure activities in and on the water, a large number of public golf courses: these are just some of the reasons why many people decide to spend an active vacation in Florida, and not just in the winter months
Due to the fact that Florida is a popular destination year round, properties are much in demand, whether private homes, investment properties, seasonal rentals or capital investment properties.
Real Estate Purchase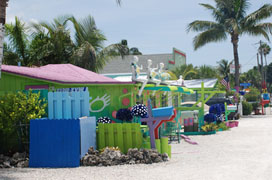 Purchasing real estate in Florida is quite different from purchasing a property in Europe, and we want to take the opportunity to point out a few issues that might be important when considering an investment in Florida.
In Europe, it is customary for a real estate agent to only be able to sell his own listings. It's different in Florida. Each licensed realtor has access to a database which includes every property listed for sale!!! If you hire a real estate agent to find a suitable property for you, he/she can search the entire market for properties that meet your criteria.
If you are thinking about financing, you should be able to do so either in Europe or with a U.S. bank. This is usually handled by a mortgage broker, who will, amongst other things, verify your financial situation and issue a pre-approval letter, which states the amount the bank is willing to lend you. If you decide to finance the purchase in Europe, the advantage is that the transaction would be considered a cash deal over here. In many cases, Sellers are willing to come down in price when they see that cash is being offered.
The fees associated with a real estate purchase are comparatively low. The realtor's commission is always paid by the Seller!!! Apart from the purchase price, all you have to pay are the doc stamp fees to record the sale. We also recommend having a home inspection done when buying a resale property, just to be sure that there are no hidden problems.
If you have any other questions in connection with real estate, we look forward to discussing them when we meet.